Rocket your search rankings and reach new audiences
The internet's largest database of 100,000+ websites that accept guest posts
Try instant demo for free
Rocket Guest Posting explained in 60 seconds 👇
What does the app look like?
As you can see from the screenshot below we have an easy to use interface that provides you with quick access to all the websites in our database as well as their key SEO metrics, social metrics and spam hits.

Let's make guest posting easy for you
With a huge 100,000 big database you'll be sure to find amazing quality websites in your niche that want guest posters
Always fresh
Our systems scan the internet 24/7 looking for websites that accept guest posts. We also check all our websites daily to make sure the database is always fresh.
Gain powerful backlinks
Key SEO metrics for each guest posting website such as MOZ Domain Authority, Majestic TrustFlow, SEMRush traffic and SEMRush ranking keywords
Avoid bad backlinks
We provide Moz spam rankings and show spammy outbound anchor text so you know the true quality of each website.
Land links quicker
No more messy text files or excel spreadsheets for keeping track of your outreach efforts. Our system has built in tracking of your outreach to each website from opening pitch and follow ups to negotiation and successful link placements
Stop losing links
Once you've earned those great guest posting backlinks we'll even monitor them for you. We'll check their anchor text, nofollow and sponsored link attributes daily.
Boost response rates
Increase your pitch response rates with our wide selection of guest posting pitch templates
Boost your search engine rankings & save time
We'll help you find amazing websites to guest post on earning white hat powerful backlinks. Some of our users have seen a
200

%
increase in organic traffic
80

%
reduction in backlink costs
50

%
less time spent on outreach
See what other SEO's think
See how just some of our thousands of users are increasing their website's traffic and dominating their niche.
"What a great system! I've already scored 10 killer backlinks in half the time it normnally takes me. These are high DA websites as well! "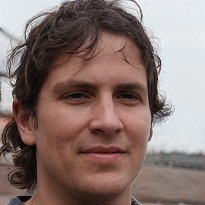 James Richardson
Founder at SaySocial
"A very easy to use application that has strongly contributed to our recent increase in organic traffic. Extremely valuable to seasoned SEO professionals and beginners alike."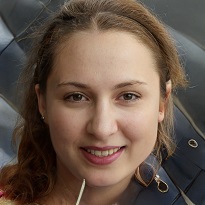 Clare Smith
Head of Search at GLX Digital
"I've found websites in my niche that I didn't even know existed. Lowered my backlink costs and saved me tons of time."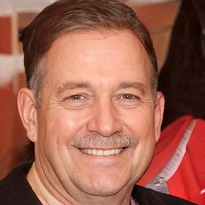 Greg Day
Owner of Max Golf
Pro Plan - $99 per year
✔

Access to 100,000 domains

✔

Moz DA

✔

Majestic category search

✔

Moz spam score

✔

SEMRush traffic + keywords

✔

Majestic TF

✔

Keyword search

✔

Social metrics

✔

Website anchor texts

✔

Bulk export emails

✔

Campaign tracker
Lets Talk About Guest Posts and Guest Posting
Guest posting is the process by which bloggers and website owners reach to guest posting sites that accept guest authors. This outreach should result in a highly customised professional request (also known as a pitch) to write content for their website. In most cases, the arrangement ends in receiving a backlink from the website from which the blogger has submitted content. This backlink points to their website and provides a boost for search engine optimization (SEO) purposes. But how do you go about this? What opportunities exist? Is it safe? Let's dive in.


What are the Benefits of Guest Posts?
There are a ton of incredible benefits to your website, SEO and audience with guest posting. Just a few of them are:


Instantaneous exposure to your target traffic
Expansions of your personal and professional network
Stimulation of social media sharing and engagement
Growth of your overall social media following
Fortification and growth of your website's backlink profile
Growing the awareness of your brand
Generation of qualified leads from somewhere outside your own site
Rapid shortening of the sales lifecycle for your customers
Obtaining solid feedback from community members
Sharpening of the knife of your content marketing skills
But how does one get started with the guest blogging process? Unless you utilize services like Big Guest Posting, it's not as cut and dry as it may seem. However, the benefits can be astounding if done properly.


It requires setting goals, discovering your opportunities, pitching (with proper timing), submitting a post for consideration, and ensuring engagement.


Goal Setting for Guest Blogging
Before delving too deeply, the first thing a prospective guest poster needs to determine is their overall goal. Having this in mind ahead of time is crucial to determine the proper types of blogs to push guest posting requests to. There are typically a few main goals common for guest posting outreach:


Setting your website up to be considered a known name and authority in your niche
Cultivating high-quality backlinks to your own blog or website
Growing traffic and exposure to your site from third-party websites
With the correct content on high-performing blogs in your industry, the sky's the limit with what can be done. If you are just looking for authority and/or traffic, search for websites focused on size and audience engagement. However, if you are wanting to push more backlinks to your own site, look for websites that have very strong domain authority. This can be checked with tools such as Majestic, Moz and Ahrefs. Having these goals set beforehand assists greatly to determine the blogs that are best for guest post submission.


If you're looking for a great tool to develop your script for outreach to blogs, we highly recommend our personalisation system that we at Rocket Guest Posting have created just for our users.


Discovering Opportunities for Guest Posts
The first step is to search out opportunities to craft guest posts for other sites. When on the hunt, your primary goal needs to be to find sites that are relevant to your specific industry or niche. You want blogs and websites that will fit this criteria:


Content that is focused on your specific industry or niche
An audience of captive and relevant readers (who are engaged with the site)
An owner active on social media with their audience
So, for relevance, if you are selling specialized types of plants, you should look for blogs based on gardening, plants, lawn care and more. Here are five great resources to discover opportunities on guest posting sites.


Simple (and Advanced) Google Searching
Google searches are a wonderful starting point when performing research for outreach blogs (guest posting websites). Utilize advanced searches and modifiers to discover these blogs accepting guest posts. Starting with your keyword(s), add in one of the following phrases in quotes:


"Guest posts"
"Accepting guest posts"
"Submit a guest post"
"Guest post by"
"Guest post guidelines"
In many cases, searches like the above lead to a blog's submission or guidelines page for guest blogging, or to guest posts themselves. Our system actually uses over 50 of these advanced searches to find guest posting sites.


Profuse Guest Blogging
Are you aware of any guest blogging giants in your niche? If you are active in reading and commenting on heavy-hitting blogs in your market, these might be names that are seen consistently when writing content for other people.


Utilizing Google search again, look for the name of the industry blogger, as well as the phrase (in quotes again) "Guest post from" or "Guest post by". This will show sites that the guest blogger in question has posted to. These are solid places to search for guest posts yourself. Have contact with the profuse guest blogger in your niche as well? Leverage that to get an introduction to your targets.


Sniping Competing Backlinks
Have you or your agency pulled backlink analyses for competition through tools such as Ahrefs? If you've done this for SEO purposes, odds are high that you can look into backlinks your competitors have received through guest posting. Tools like Ahrefs, Open Site Explorer and more provide a detailed and clean look into the link profile of competing domains.


Alternatively, if you do not have access to these tools, there is a way to discover some guest posting websites using Google strings. Searches for items like link:[site.com] -site.com "guest post" works wonderfully in many cases. This string reveals guest posts for your competing sites without the link being on the competing site itself.


Searching on Social Media
Many guest post "houses" and bloggers will share recent guest posts on their social media. As the simplest to search is Twitter, utilize a Twitter search for your keyword, and then "guest post" in quotes (similar to Google searches). This will show the most recent tweets regarding guest posts in your specific niche or relating to your keywords. Follow those links to determine some guest posting sites in your industry.


Rocket Guest Posting
That's right, us. We are the fast track to finding those coveted guest posting sites. We do all the work for you, providing you with a network of 100,000 guest posting websites, the most of any provider online. Start a search above and see how many blogs we have in your niche.


Pitch Prep for Guest Posting Opportunities
Do not automatically start planning to push emails out to these guest post providers without properly preparing your pitch first. There are some things that are critical before proposing guest posts to sites you are looking to target. Here are our five suggestions.


Familiarize Yourself with Target Blog Content
Taking the time to familiarize yourself with the content style and formatting of the target blog for a guest post is vital. It should be obvious that the content you write needs to be centered around the keywords and phrases you searched for the opportunity on. However, there are many other factors that need to play into this familiarization. Some things to peg down include:


What is the audience level that is being written for?
Is there a specific audience type being written for? If your business is business-to-business, then you want blog audiences for guest posts to be businesses instead of general consumers.
What is the type of content that is being written? If the topics are mostly general to your niche, that is fine. But check if they are more specialized tutorials and detailed guides.
What is the propensity for lists in articles on this site?
Determine Results of Other Guest Posts
While blogs may have plenty of guest posts, it begs the question: Do these guest posts perform well for the posters? Do the owners of the posts that are published receive the engagement that owner-focused blog posts do?


Sure, there are plenty of guest posting sites. However, if the audience is focused on material pushed out by the site owner in a cult-like fashion, guest posts won't perform that great. Especially if you have a goal in mind to obtain traffic and/or build authority.


Figure Out Who Guest Posts
There are some owners of blogs who are far more likely to take guest posts by specific facets of people than others. We at Big Guest Posting have experienced this time and time again. Check out a few biographies or LinkedIn profiles of guest bloggers on a target blog. See if they are actually fellow bloggers, or consultants, freelancers, owners of businesses, etc.


This is crucial when first introducing yourself to the owner of your target blog for a pitch. You don't want to introduce yourself as "just a blogger" if you need to be considered a professional in your space.


Discover the Posts that Perform Best
Looking to ensure your guest posts are accepted? One solid method to do so is to pitch blog owners with topics that perform well with audiences. To obtain strong topic ideas that jive with blog audiences, utilize sites like Topsy, Digg, Reddit and Delicious to see popularity across social media and aggregators.


Become a Fixture in Your Niche Blog Community
To increase chances of blog acceptance, you are going to want to receive recognition from the owner of the target blog. Start interacting. Comment on their posts (not all of them, don't be a spammer). Reach out on Twitter, Facebook and other social media. Make your name known. This way, when you head over to pitch your post, you aren't going to be a stranger to them.


Timing is Everything When Pitching
There is never going to be the perfect opportunity when pitching guest posts. However, there are some things that can be advantageous to remember when the time does come. Some strong triggers to look out for are:


Blogs mentioning you and your brand in one of their social media feeds or posts
If the blog lists your business, you, or your service or product in one of their updates..
Blogs that specifically advertise that they are on the lookout for guest postings.
Blogs that publish other guest posts (see above).
Best Practices for Pitching Guest Posts
There are some basics to know when you are about to pitch to a guest posting website. Here are a few of the most important pointers.


Extensively Read Guidelines
Right before contacting a blog owner, take the time to thoroughly read through their guidelines for guest posting (if available). Follow these guidelines as closely as possible. Some blog owners want an idea pitched to them right off the bat. Others are looking to receive a full post for review.


Is there a specific format they want it in? Do they want the guest post to be as hands off for them as possible, and provide guest posters with their own WordPress logins? These are all facts that should be known beforehand when contacting webmasters about guest posting opportunities.


Send A Personalized Email
Bloggers who have couth in their industry receive guest post pitches a lot. Interviewing these bloggers revealed that nothing is a bigger turn off than a generic and non-personal greeting. Things such as Dear sir, Webmaster, and To Whom It May Concern are no-no's.


If the blog owner has a contact page or an about page, you can likely get their name. It might require some searching, but it is likely out there somewhere. Do your due diligence to find it, and then use it to personalize your email to them specifically.


Let Them Know Who You Are
Earlier we mentioned you want to see who other guest bloggers are on the blog you are targeting. There are some owners of target sites that who are very particular about only wanting content from other bloggers, not just random people. Remember, most guest bloggers are themselves bloggers in their own right.


If you notice this being a pattern with a target blog, it would be advantageous to introduce yourself as a blogger as well. Sure, you may be a business owner, but consider that on the side. Put the spotlight on your skills as a blogger when doing guest posting outreach.


Let Them Know Why
Ensure to include reasoning as to why you should be considered a guest blogger. Add some links to posts that have been published elsewhere, as a pseudo portfolio. Include your blog as well in this. It is preferable to provide examples of posts that have received some form of engagement. This will show the owner of the target blog that you have value with their audience.


The Guest Post Pitch Push
Do guest posting guidelines found for a target blog require submission of an idea for a topic? If so, this makes sense, and forgoes a cold open and back and forth banter that hinders productivity.


If this is the case, based on the research performed of popular posts in the past, it would be worthwhile to provide multiple ideas. This gives the blog owner options from which to choose.


Submitting Stellar Guest Posts
One of the most common questions that comes up regarding guest posting is if you need to save your best content for yourself and your blog, or for guest posting opportunities. This is dependent on the content quality and demands of the blog that you submit your content to.


Follow the structure of what you see. If the blog is full of 2,500-word guides full of charts and relevant imagery, follow the structure. If the blog has 500-word blurbs with single stock images, follow the structure. Here are a few other pointers to ensure your guest post is as aligned with the target blog objectives as possible.


Remember, It Isn't Your Show
One of the most important things that needs to be remembered about solid guest posting is that it is not about your business. It is not about your projects. It is not about your service offerings. Guest posts are not advertisements, but instead are strong sources of information for the masses.


Any information about your company needs to be saved for author boilerplates. The occasional mention or example is fine if you are illustrating a point. However, most of the post needs to focus on things outside your specific business.


Post Formatting: Like a Mirror
Inspect the posts of the blog you are targeting. What kind of headers do they use? Is there much bolded test? What about quotes and images? How about special types of formatting? Ensure that the post you submit for a guest post has very similar elements that will match posts on the target site.


Make Sure You Include External and Internal Links
Want to earn some brownie points with the target guest posting website? Show them that you know how their content works by including some internal links that point back to posts on their site. Looking for a fast method to do this? Back to the Google keyword processes with: "site: domain.com intitle:[KEYWORD]".


This provides you with their most popular posts on specific keywords. This way, you can link to those posts with their keywords in your submitted guest post. Additionally, mentioning specific books, products, and articles, ensure that you link to these as well. The goal is to make things as simple as possible for the target blogger.


Include Calls-to-Action To Drive Comments
To round out your well-written guest post, ensure that you include the ever-popular call to action to drive engagement and comments. The greater the discussion generated by your post, the more likely the blogger will receive it well.


Developing a Strong Boilerplate
One of the most crucial facets of guest blogging for the person submitting the post is the boilerplate, or guest post "bio". Typically, this is the one and only place where self-promotional backlinks to your own blog, site, service, product, book or whatever should be located. The composition of this boilerplate should be dependent on the goals of the guest blog.


Do you have a goal to obtain great backlinks? If so, ensure that the boilerplate includes that valuable and precious backlink to your website. Link to your targeted anchor text, and then you're good to go.


Is your goal to drive traffic back to your site? If so, you may want to determine where you'd like the traffic to go to. Dependent on the subject and audience, you may wish to send traffic to custom landing pages, or a specific subpage of your website.


What about increases in followers for social media accounts? If so, add a line to the end of your boilerplate with something like "Check me out on [SOCIAL NETWORK]".


Be Smart About It
The ultimate goal of guest posting, whether through our 50,000 big list of guest posting sites or through our own manual outreach, should be to become a regular contributor to a website or blog. Alternatively, you might just want the owner of the blog to reference you as a great writer and engaging guest.


Whatever the case, it is vital that you do your absolute best to promote posts via your own engaging audience. Blog owners will appreciate the new readership that is sent their direction. Additionally, if and when the comments roll in, make sure that you reply! This goes a long distance when working to develop industry authority.


Keeping Tabs On Outcomes
Is your goal to push traffic? This is the case with most guest posts searched through Big Guest Posting. If so, the results of this guest posting need to have measurable ends. The simplest and most effective way to track traffic is through advanced segmentation in Google Analytics. Here is a guide straight from Google on building Advanced Segments.


All that is needed is one segment with the source dimensions and several statements for domains that have been guest blogging. Using that, you will be able to view analytics data that is based on referrals from these guest posts. This can assist you in determining success rates and click-throughs of overall guest posting strategies for traffic grabbing and conversions.


Will Guest Posting make My Website Appear Higher In Google?
Many people ask if guest posting will make my website appear higher in Google? Typically a backlink or two is allowed to be included in your post/article that you submit as a result of this your backlink count to your website will increase which typically results in your website appearing higher in Google as backlinks are still Google's number one ranking factor and the most powerful way to improve your search engine optimisation.


Is Guest Posting safe?
Using guest posting websites is safe as long as you are not in violation of Google's webmaster guide lines. Many people simply buy guest posts and use poor quality content, this method is nothing but buying dangerous links on public blog networks and will eventually get your website deindexed. If you write guest posting for well known established websites and provide them with quality informative content that their website's readers will love then you have nothing to fear.


Life Is A Two-Way Street
Don't forget that guest blogging goes both ways. There is push and pull, and if your blog has some quality traffic, people might be wanting to get in touch with you to guest post on your blogs as well! Ensure to keep this invitation open. Keeping fresh content on your site for your content calendar is a wonderful idea. This will also add new perspectives to your audience. You can also gain new readership from a guest blogger community.


If you're looking to gain exposure for your blog as a potential opportunity for bloggers, feel free to submit your blog to our directory!